About
"GetLostGetFound" is a mindset that accompanied me throughout my life and eventually led me to create my brand. Getting lost for a while, is something we all sometimes need. Despite the frustration, getting lost, can actually be proved quite enlightening.
In my case, it led me to explore my dreams and create what my soul always aspired to do. I found it and I am giving it to you. Love, Melina
About the design
Each garment is designed and manufactured in Athens, Greece. The brand ethos is to create unique clothing that makes you feel special and stand out from the crowd. In a fast paced world, where single-use items are expendable, getlostgetfound pieces are intended to last a lifetime - to be loved and cherished, without an expiration date.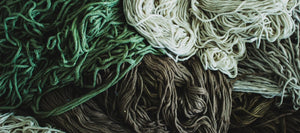 Sustainability
GetLostGetFound is a slow fashion brand. It is important for the brand to be eco-conscious and ethical from start to finish. From making the designs, to bringing them to life, we aim to be as sustainable as possible. Every piece is handmade with love, using little to no waste.